Hannah Rad is a Los Angeles-based on-air talent, radio host, DJ and content producer. Her latest production, "Sorry to Keep You Waiting," is a short series she's developing on a solo road trip through California with 7 locations, stories and experiences vital to mental health.
The series premiered August 25th, and will continue to be released throughout October, including on World Mental Health Day on October 10th.
We got the chance to interview Hannah so keep scrolling, but first a few nuggets from the press release:
At each of the 7 spots on her road trip, Hannah will share a personal experience that has greatly impacted her life and has brought her to her current state of mental being. With the help of a virtual therapist, Hannah aims let go and leave behind the pain of every story at each location.
'"Sorry to Keep You Waiting" is a self-love letter; a short series that helps me demolish the brick walls in my path, by sharing an authentically vulnerable story and experience on a solo adventure throughout the state of California, in order to produce something I'm proud of and rediscover myself by sharing more.' – Hannah Rad
Hi Hannah, nice to e-meet you! For those who are unfamiliar, tell us a little about you.
Nice to meet you too and thanks! A little about me is a lot. I'm a TV / Radio Host, DJ, content producer and fitness enthusiast. At the heart of it all, I'm a storyteller and love having the platform to not only tell my experiences, but explore others' stories as well.

Thank you! You launched your YouTube series Sorry To Keep You Waiting on August 25? What's the premise behind it and how did the project come to be?
In short, I took a solo road trip and hit 7 beautiful California locations in 7 days. At each stop, I share a vulnerable story, sometimes of triumph over tragedy, overcoming adversity and how these experiences have shaped my mental health and wellness journey. This all came to be after a very depressed day I had a couple months ago. I woke up the next day and knew I had to get out of that physical and mental space, so I jumped in the car and started driving with no destination in sight. While driving I thought, "What if I made a show out of this?!" Out of the despair came a docuseries!

What's been the most rewarding part about the journey you took while filming it?
Mental health awareness is something I'm truly passionate about. As I've been on a path to healing and acceptance, it felt right to share my stories. So if it helps one person, I would be happy. The response thus far has been overwhelming, and the amount of people I both know and don't know who've shared their own stories with me has been really beautiful.

Anything crazy happen while on your trip?
The final episode sees me sharing how I get help while also spontaneously conquering a very tangible fear. One of the things I'm most scared of… you'll see for yourself on October 6th!

You were sexually assaulted by an acquaintance in college. Like so many others, you kept quiet for several years. How did finally speaking about what happened help or change you?
The biggest thing to know is that you are not alone. There are people and ways to get help. Even if not from your closest friends or family, there are resources and places available with incredible education and empathy to helping survivors continue on their path to wellness.

On a more positive note, on day to day basis, where do you find joy?
I find joy in the beach and water. I live a 5 minute walk from the ocean in LA and being in nature, especially near water, helps me tremendously. Working out is also huge for me… the physical exertion helps me sort out my mental.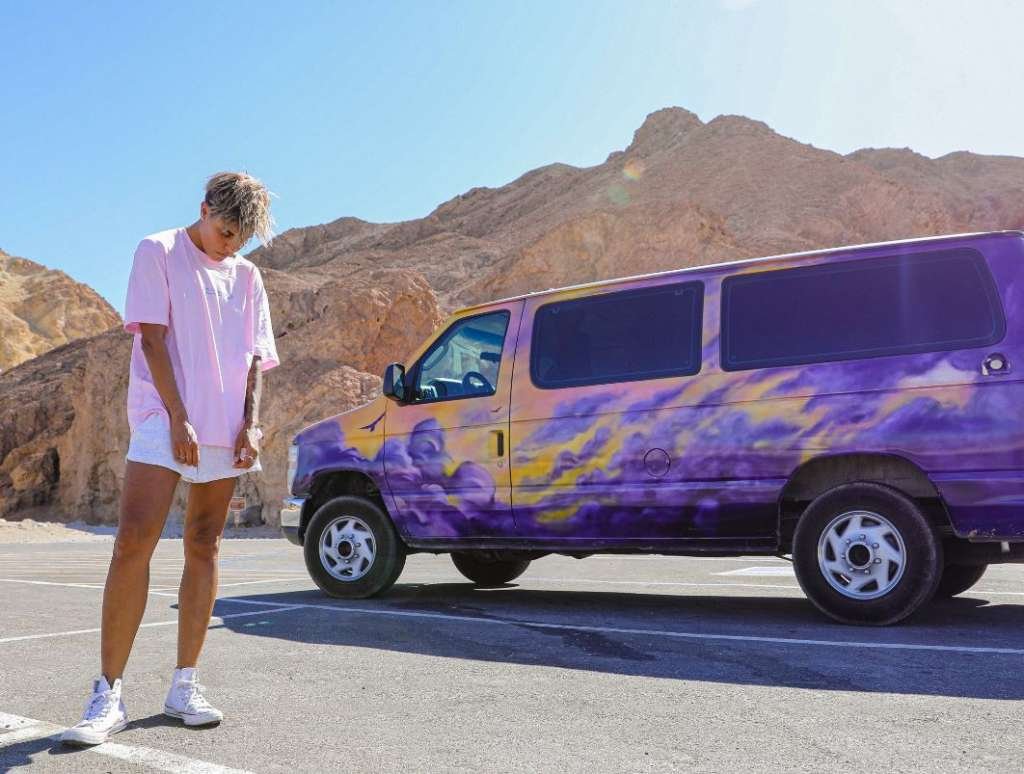 Tell us about your creative projects and what you have coming up next?
Couple of cool things brewing, but I can tell you that "Sorry To Keep You Waiting" Season 2 is coming! It'll take a lighter and different approach to wellness, alongside some really cool and notable friends from the music, sports and TV / movie world!

How did you get into DJing and who do you look up to in that space?
My background was in graphic design, but after trying that in NYC for a couple years, I shifted focus to my love of radio. Spent 5 years on air in New York before transitioning into TV, which was a natural move. DJing has always been a side hustle / love for me… started while on radio (live mixing during my shows) and you can still catch me occasionally jumping on IG Live or Twitch for a live set!
A-Trak has been a constant role model in the culture. Anna Lunoe is always a favorite in the way she's navigated her career from radio into DJing, and has become a positive voice for the dance music community.

Tell me something people would be surprised to know about you?
Not a fan of grilled cheese sandwiches… I'll literally eat any other food but that. Definitely my parents' worst nightmare while trying to feed 4 young kids growing up.
Polaroids by Hannah Rad:
Instagram | personal
Instagram | @sorry2keepyouwaiting
Website | www.hannahrad.com